If you have appeared in an online test for SWAYAM courses, you may be struggled to download the swayam certificate. In this post, I have described how to download the e-certificate for the courses.
Steps to download the Swayam Certificate:
Go to the official website of SWAYAM.
Login to your account with username and password.
Go to your registered courses.
Click on completed courses.
Go to Progress option on the right top.
Scroll down to below, you will find your mark sheet and swayam certificate.
Download and save your Swayam Certificate and keep it safe.
Image by Image Illustration to download the certificate:
Go to my courses after Login your account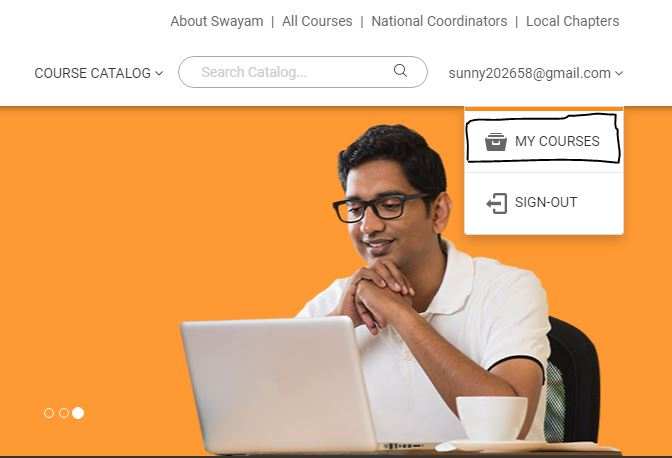 Among all courses select the completed courses.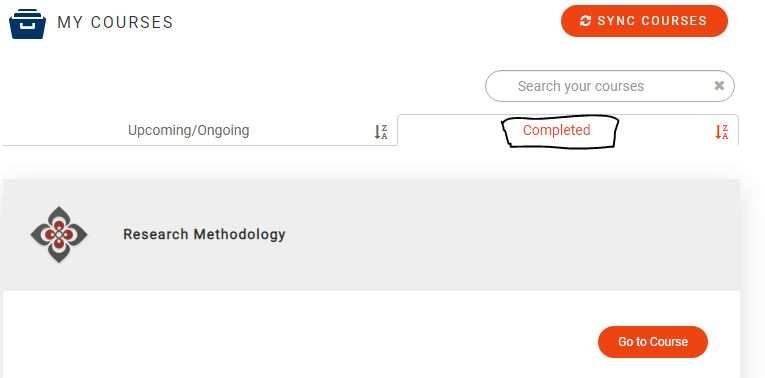 Under a course, check your progress for that course.

Scroll down and click to download Swayam certificate.

Passing Criteria
Final score = Assignment Score out of 30.0 + Exam Score out of 70.0. Final Score is marked out of 100. The Student will require more than or equal to 12.0 in assignment and 28.0 to pass the exam. The required marks should be 40 or above to pass the exam.
| | | |
| --- | --- | --- |
| Type | Minimum Required Marks | Total Marks |
| Assignment | 12 | 30 |
| Exam | 18 | 70 |
| Final Score (Total) | 40 | 100 |
About SWAYAM
SWAYAM is a program initiated by Government of India and designed to achieve the three cardinal principles of Education Policy viz., access, equity and quality. The objective of this effort is to take the best teaching learning resources to all, including the most disadvantaged. SWAYAM seeks to bridge the digital divide for students who have hitherto remained untouched by the digital revolution and have not been able to join the mainstream of the knowledge economy.
Frequently Asked Questions
What is the use of Swayam certificate?
UGC has assigned 0.50 points per swayam certificate for the recruitment of Assistant Professor in universities or colleges.
Is Swayam certificate free?
In order to get swayam certificate, one must appear for the online examination. And the fees of online examination is Rupees 1000.
Is Swayam compulsory?
It is not compulsory. However, some universities and colleges has marked Swayam courses as credit-eligible by their universities.
Thanks to visiting PhDtalks.org